About
Welcome to Bob and Kay Mason's website.  This pictorial site was created in honor of their 50the wedding anniversary.  On October 1, 2010 Bob and Kay Mason celebrated their anniversary with family and friends.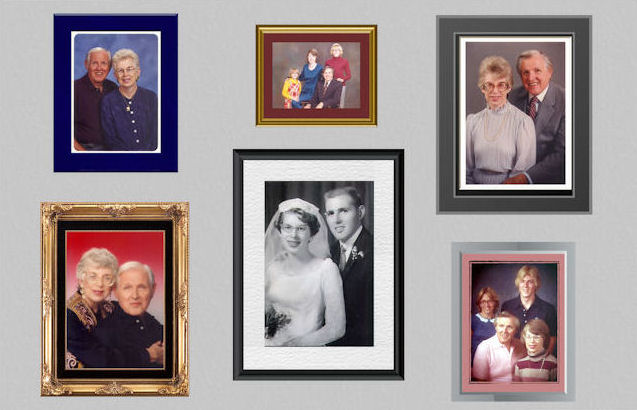 What an amazing journey the last 50+ years have been.  While both Bob and Kay were both born and raised in Chicago, soon after their marriage they hit the road as Bob followed his dreams of a career in radio and television.
Their odyssey included exotic locations like Jasper, IN; Torrington, WY; and Quincy, IL.  There were also stops in places you might know like Cheyenne, WY and Norfolk/Virginia Beach, VA.
But the Mason's travels don't stop there.  They also made stops in Missouri (Jefferson City and Springfield) before ending up in Florida, where they make their home today.
Of course, Bob and Kay didn't take this journey alone.  Along the way they were joined by a son, Kevin and a daughter, Karyl.  It's an amazing story, and we hope you enjoy the photos.  Please feel free to leave comments and share your memories of The Mason's.
Thank you for visiting.